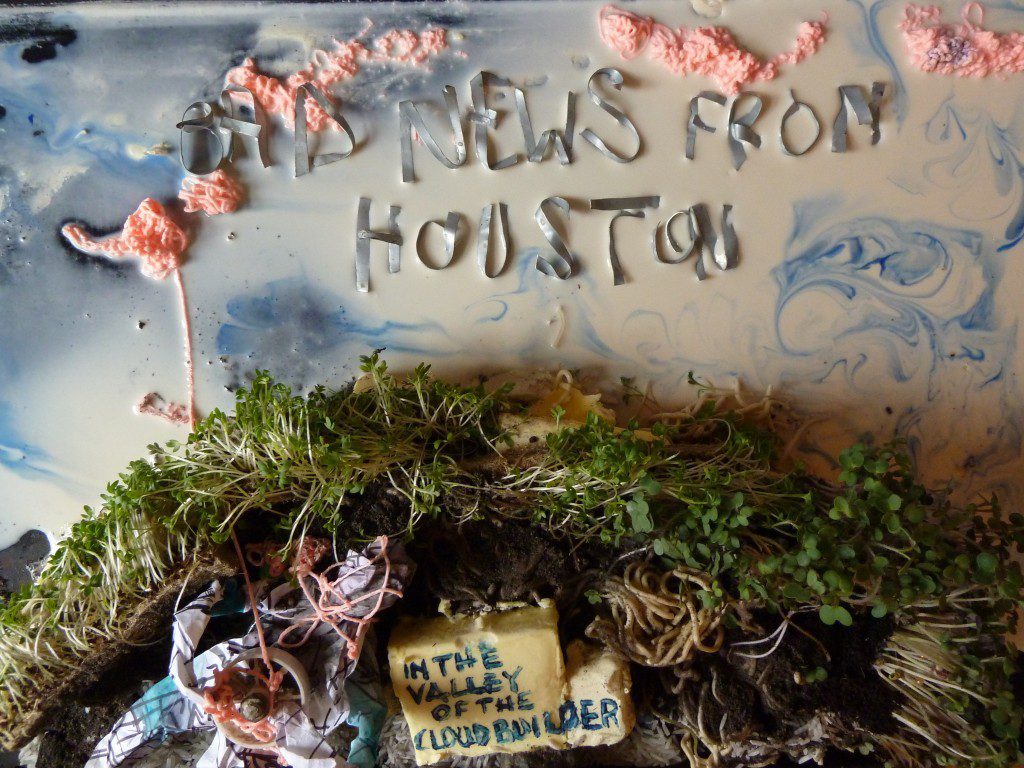 In The Valley Of The Cloudbuilder available on CD and Digital Download – HERE
John Dieterich (Deerhoof) and Thollem McDonas (Tsigoti) have created an album of complete immediacy, wherein every sound is presented with such vividness and detail that each minute sound event becomes foregrounded. When an acoustic guitar is played, you don't just hear the strings, you hear the wood, too. When the strings of the piano explode, you are inside the sound chamber, feeling the coiled metal shatter against your skin. Intimacy takes a bright and radiant form on 'In The Valley Of The Cloud Builder'. The joyous energy in these recordings prevents any of these pieces from sitting still. Clanking bottles topple over into ecstatic electronics so quickly that by the time your mind says "bottle", what you are hearing is the most jackrabbit High Life guitar riff ever played. So much life is in this work that even Dieterich and McDonas, longtime collaborators, realized they had evolved as a music-making unit. To commemorate this turning of the ship, a new name: Bad News From Houston.
On In The Valley Of The Cloudbuilder, you find allusions to other ecosystems, other eras, and yet something uniquely new. This work is both clean and gritty, desert and metropolitan, high-brow and visceral.
For fans of Deerhoof, The Hand to Man Band, Tsigoti, of course, but also if you like the works of John Fahey, Terry Riley, Battles, Gastr del Sol (or solo Grubbs or O'Rourke) than you will be glad that you have arrived.
Artwork: tuia cherici MANUCINEMA
Review in Critical Masses "a fantastic record"